Originally built as an alternative to US 1 in the 1930s, Route 80 is used by some as an alternate to crowded I-95 today.
The road is four lanes wide for about 1.75 mile between I-91 and Mill Street in East Haven; and four lanes for a bit of the Route 22 overlap (see photo) leading to Route 139 in Branford.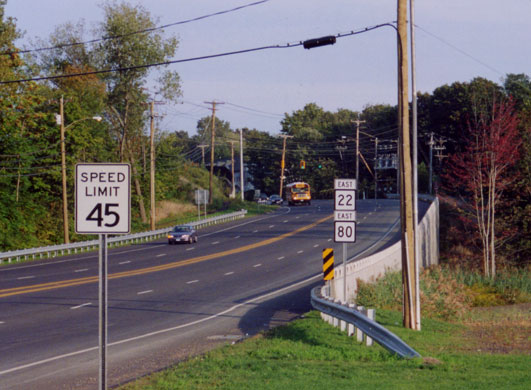 Looking east along Routes 80 and 22, just after they join in North Branford. Photo taken by Kurumi in September 2002.