One of only nine state routes to cross the Connecticut River, Route 140 serves four towns in the north central region. Though it's two lanes throughout (except for a short four-lane segment in East Windsor at I-91 and US 5), it was involved in a far-fetched 1960s plan for an outer beltway leading from Windsor to Bolton.
Across the Connecticut River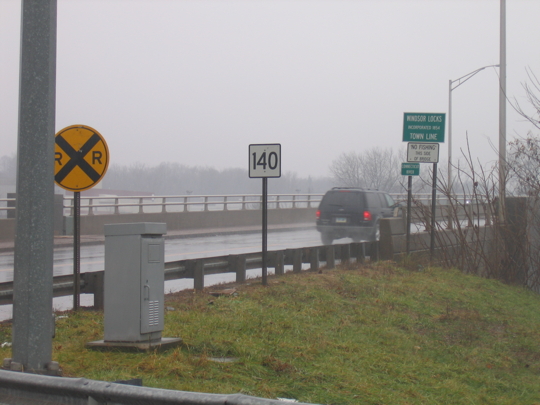 Looking east across the Connecticut River on Route 140, at the site of the former iron truss bridge at Warehouse Point.