Route 286 is a bit of a strange road. It starts at a five-way roundabout at Route 74 (completed in 2011), which is not that strange; then it comes very close to, but does not intersect, Route 140, at the Ellington town green. Afterward, Route 286 northbound continues east-southeast to end at Route 83.
The number does appear to have been pulled out of a hat; I haven't seen evidence of an old SR 586 or similar that might suggest a reason for it.
It's Astrid, not "Asterisk"
Route 286's 1963 commissioning was early enough for it to be included in that year's official state highway map. Whoever selected the number might have been miffed at how the map turned out: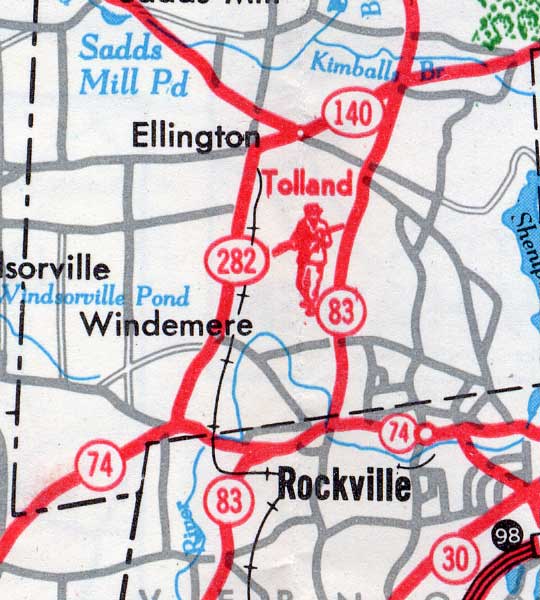 The 1963 state highway map spoils Route 286's debut with the wrong number: 282.