At times a back road through central Connecticut, Route 71 is a 4 lane boulevard in New Britain near Route 9 and in West Hartford near West Farms Mall. In its short life, it intersects five freeways: I-691, SR 571, Route 72, Route 9, and I-84.
In Wallingford, Route 71 shares a one-lane railroad underpass with Route 150, controlled with a traffic light. The Yalesville Underpass, built in 1838, is reported to be the first skew arch underpass built in America.
The state was planning improvements in the area circa 1997, because of increased commercial traffic along US 5, but does not plan to modify the underpass.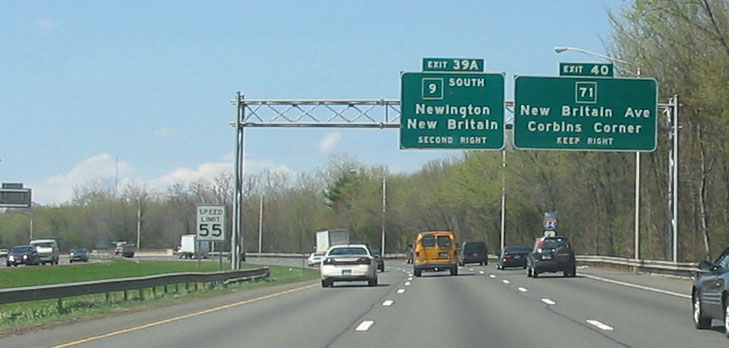 A guide sign on I-84 westbound announces upcoming exits for Route 71 and the Route 9 freeway.